Disaster recovery solution
Disaster recovery solution
Disaster Recovery is specifically designed for recovery on a system if unexpected things occur, such as natural disaster, system operational failure or human error in your organization's data centers.
In fact, Disaster Recovery Plan is rarely prioritized by entrepreneurs because it is quite expensive and difficult to implement. Disasters are also unpredictable. Entrepreneurs may think that Disaster Recovery Plan is not crucial for their business because disasters are considered as a force majeure.
On the other hand, entrepreneurs do not realize that an organization's data value in the data center is a 'life' of their businesses. Therefore, Disaster Recovery Plan is an essential thing for their business continuity.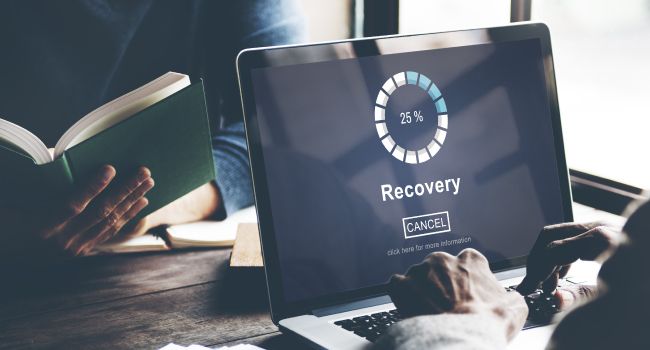 Disaster Recovery Plan Explanations at a Glance
Disaster Recovery Plan is a documented and structured approach with instructions for overcoming unplanned incidents. This plan consists of preventive measures to minimize the impact of disasters. After doing this plan, your business will continue its operations and business activities. Usually, DRP involves business processes and sustainability needs analysis.
The Goals of a Disaster Recovery Plan
Disaster Recovery Plan aims to minimize the disaster risks and optimize a sustainable entity. If management is not able to formulate the benefits of a Disaster Recovery Plan, or they conclude that the benefits of a Disaster Recovery Plan are not more profitable than the costs of a Disaster Recovery Plan, the Disaster Recovery Plan program will not be implemented. Therefore, Disaster Recovery Plan program needs to involve all lines of operations and organization management.
The 18-year history of L A Technologies Pvt.Ltd is one that speaks of the evolution of a company by a visionary, Mr. Lawrence Albert, and of its employees, who have helped businesses and governments apply information technology to achieve new levels of competitiveness and success.
© Copyrights 2010. All rights reserved. by / L A Technologiesindia.com